Jam Roofing is the leading roofing contractor in our area because of our decades of experience, excellent certifications, and great customer service. We are a GAF Master Elite™ contractor and certified slate crafter, two qualifications that allow us to install first-class slate roofing systems for your home. Today we will discuss GAF's TruSlate® roofing and explain what makes it a great choice for your home: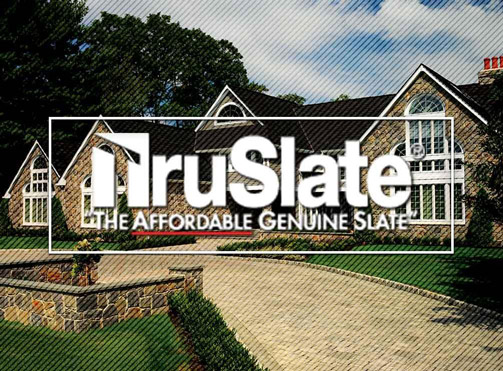 Value – For many centuries, slate has been the roofing material of choice for the world's greatest buildings. Slate, however, is usually too expensive for most homes. GAF's TruSlate premium roofing system allows you to make your dream of owning a genuine slate roof a reality. It's real hand-split S1-grade quarried slate that's an affordable luxury. Unlike ordinary slate roofs, GAF replaced the unseen half of slate with a high-tech waterproofing material. This means that the TruSlate roof can be installed on almost any roof.

Beauty – TruSlate roofs feature authentic slate from North America's finest slate quarries. They look elegant, appealing, and come in a wide range of colors. In addition, every slate roof is unique because each slate may weather slightly differently. This will create a natural mix of colors over time that will add Old World charm to your home. As an experienced roofing company, we will help you choose the best slate colors.

Durability and Longevity – Slate roofs are some of the most durable and long-lasting roofing materials on the market today. A well-maintained slate roof can outlast the structure that it protects, making it a once-in-a-lifetime investment. In addition, a slate roof will not absorb water and is highly resistant to any temperature fluctuations and inclement weather conditions.
GAF's TruSlate roofing is an excellent choice for your home because it provides all the wonderful benefits of slate at a reduced cost. TruSlate roofs look luxurious, beautiful, and distinct, and they can protect your home for decades. Jam Roofing is an award-winning company that's dedicated to providing our customers with the best roofing services and products possible. We serve many areas in Oregon including Medford and Grants Pass, OR. Call us at (541) 644-8111 to learn more about GAF TruSlate. You can also ask for a free quote.