Environmentally Friendly Roofer
Your roof is important to the overall functionality and cost-effectiveness of your residential or commercial property. While everyone wants a roof that functions properly, some homeowners and business owners are looking for a roofer in Medford OR and surrounding areas that provides environmentally friendly roofing systems.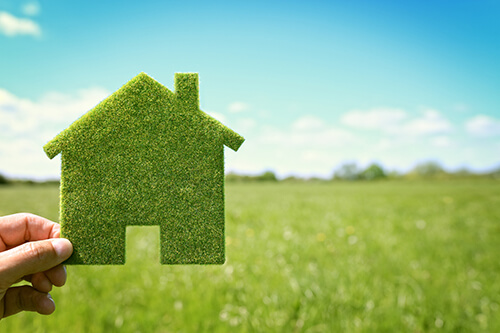 What if you could get a roof that is durable and good for the environment? Here at JAM Roofing we are proud to offer green roofing options for earth-conscious property owners.
Helping the Environment
The benefits of a new roof don't have to stop at protecting your home or contributing to the success of your business. When you invest in green roofing, you can get a roof that was built to last and reduce environmentally hazardous waste at the same time. Our green roofing solutions are created out of 95% recycled materials and any scraps that result from installation are recycled again. You can have peace of mind when you choose to invest in green roofing.
Green Roofing Options
Our roofers have expertise in installing, maintaining, and repairing many types of green roofing, including:
Harvest Shake: Affordable option with a sawn look.
Heritage Slate: Recycled from rubber and has a similar appearance to New England roofing.
EuroSlate: Hail-proof roof replicates the appearance of real slate without the high costs.
EuroShake: Looks like a wood roof but doesn't rot, wrap, or crack.
Remember that choosing green roofing does not mean you are compromising on quality. All of our green roofing products are built to withstand extreme weather conditions. You won't have to worry about your roof splitting, cracking, or peeling. We don't just install roofs either. Our crew is comprised of highly experienced roofing experts who perform repairs and maintenance so that issues can be resolved if they occur. JAM Roofing is dedicated to providing every customer with top-notch products and services.
Call Today
If you want a roof that makes the planet a better place call 541.773.7663 or fill out our form today to request a free proposal.