A Roofer Who Brightens Your Home or Business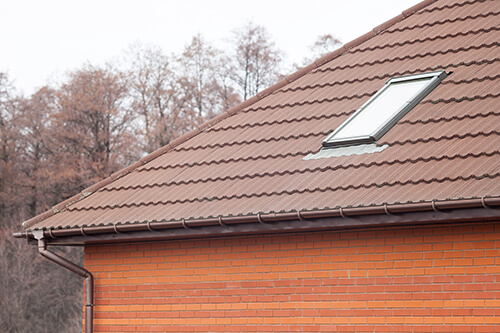 Who doesn't want a brighter home or office? JAM Roofing specializes in installing sun tunnels and sky lights to bring in more light to your interior environment, which is a great way to save on your electricity bills while giving your living room or office a natural glow people are sure to love. Just like with our regular roofing services, we only use the absolute best products, manufacturers and techniques when installing your sky light or sky tunnel.
Sky Lights
Instantly and easily brighten a room with a premium sky light. As an experienced roofer in Medford, OR and the local neighborhoods, JAM Roofing has made it a mission to learn everything about the latest developments in sky light technology. VELUX is one of the most trusted names in the sky light industry, and some of the options you'll have to choose from include:
Fixed skylights
Solar-powered fresh air skylights
Manual fresh air skylights
Electric fresh air skylights
Not to worry, we'll be sure to sit down with you and thoroughly go over each option so that you have everything you need to choose the best sky light for your particular desires, style and budget.
Sky Tunnel
For those areas of your home or business that are filled with shadows, such as your hallway or bathroom, you might enjoy bringing in the light with a sky tunnel. What's unique about this product is that it extends from your roof to ceiling to harness the power and light of the sun. To ensure you get just the sun tunnel you desire, we offer both flexible and rigid sun tunnels, both of which come with a ceiling diffuser to better blend into the design of your property.
Let's Talk Options
JAM Roofing is here to tell you more about sky tunnels and sky lights. Whenever you're ready, send an online form or contact a representative at (541) 773-7663.