A Roofing Company That Specializes in Metal Roofing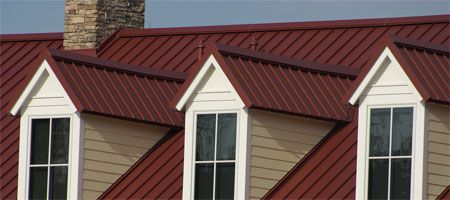 There are plenty of materials to choose from when it comes to roofing, and metal is just one of them. JAM Roofing is a roofing company in Medford, OR and the local area that specializes in metal roofing for homes as well as businesses. To make narrowing down your options easier, we're here to introduce you to the wonders of metal roofing.
Better Than Conventional Roofing Materials
One of the first things to know about metal roofing is that it beats out standard roofing materials. Advantages of this roofing material include:
Metal roofing is lightweight, varying from 50 to 150 pounds per square, which differs from the heft of concrete tiles.
Roofing made from metal can last as long as your house or commercial property.
Metal roofs are also well known for their ability to resist fire, insects, rot and mildew and seal out water.
A metal roof reduces your property's overall heat gain by reflecting radiant heat. This is a great way to lower your utility bills.
Finally, roofing made from metal is easily installed on a slightly pitched roof, which means you don't have to worry as much about leaks.
Schedule a Consultation
To learn more about metal roofing and our other roofing services, submit an online form. You can also call us at (541) 773-7663.