JAM Roofing is Your Leading Local Roofing Contractor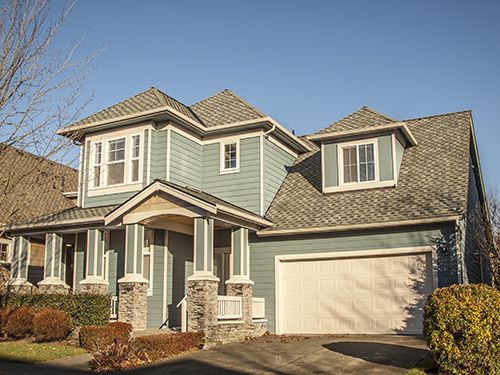 JAM Roofing is a local, family-owned roofing contractor in the Medford OR area. We've been providing dependable roofing services for residences and commercial properties at competitive prices since 1996. Throughout our two decades in business, we have loved working with all of our customers who we are proud to call our friends and neighbors. Our reputation with the local community has been built by our dedication to professionalism and quality.
Here to Serve You
We understand what it takes to install, repair, and maintain roofs in Oregon. Homes and businesses in many areas can benefit from our services. We serve the following areas:
Medford
Central Point
Ashland
Talent
Jacksonville
Eagle Point
Phoenix
Grants Pass
Shady Cove
Rogue River
If your property is located within or near any of those areas, we can provide you with the roofing solutions you need.
Our Services
When you call JAM Roofing for a solution, we respond and deliver with determination and results. We offer roofing, guttering, and other renovations for people who simply want their homes and businesses to function properly. Here is what we provide:
Roof installation
Roof repair
Roof maintenance
Commercial roofing
Residential roofing
Green roofing
Gutters
Sky lights and sun tunnels
Insulation
Windows
We will help you through the entire process, from choosing between various roofing styles to caring for your roof once it's installed.
Why We Stand Out
We differ from our competitors because of the reputation we have built throughout the last two decades. Since our inception we have prioritized professionalism in everything we do. Our work is backed by manufacturer credentials and the people of our community who trust us.
Get a Roofing Estimate
When you trust JAM Roofing to take care of your roofing needs, you can have peace of mind. Call today at (541) 773-7663 or fill out our contact form to request a free estimate of our services.
---
Mark I.
Attending the Job Fair at Crater High School this morning. Looking forward to talking with graduating seniors about a career in roofing. For those who love to work with their hands and being outdoors it's a great trade to be in.
Near Rogue Valley Hwy, Central Point, OR 97502
---
Mark I.
For the second year in a row we are honored to receive a Triple Excellence Award from GAF. We owe it all to the hard work of our great employees. This is for all of you!!
Near La Cantera Pkwy, San Antonio, TX 78256
---
Mark I.
Spending the day at the GAF 2017 Oregon Roofing Expo. Continuing education, vendor partners and peer groups are all important aspects of maintaining and growing our business. We want to stay out in front in the roofing industry so we can best serve all of our customers!
Near SW Washington Square Rd, Tigard, OR 97223
---
Mark I.
Near Chevy Way, Medford, OR 97504
---
Mark I.
Hanging out with high schoolers from around the valley for the "Careers in Gear"
Near S Oakdale Ave, Medford, OR 97501
---
Mark I.
Golden Pledge continuing education training with the CARE team from GAF
Near Chevy Way, Medford, OR 97504