The Roofing Company Committed to Customer Satisfaction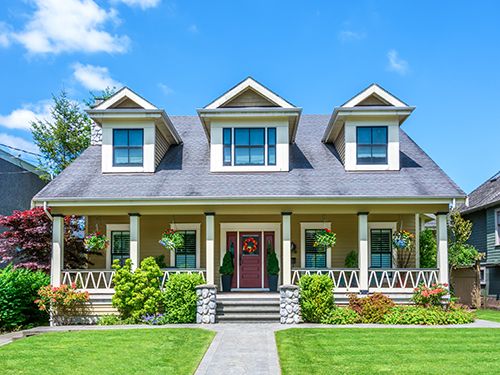 At JAM Roofing we have over 20 years of experience meeting and exceeding customer expectations. Our experience has given us a unique ability to provide tailored solutions for each customer. We provide customized service, professional advice, and proven results on all of our residential and commercial projects. All of this is done at an affordable price. No matter what type of roofing service you need, you can depend on us to be your trusted roofer in Central Point, OR.
Guaranteed Quality
We stand by every job we take on with the best warranties in the industry on our unmatched craftsmanship. The materials we use are from leading roofing manufacturers who back us with certifications. When you need a local, family-operated roofing company, and fully insured roofing company in Central Point OR, come to JAM Roofing.
What We Do
Expect nothing less than outstanding results when you choose us to take care of your residential or commercial property. Here are our services:
Flat roofs
Composition roofs
Metal roofs
Gutters
Insulation
Sun tunnels
Windows
Every member of our team is rigorously trained and deeply experienced in all aspects of construction, roofing, and home improvement services. You never have to worry about mistakes, delays, or cutting corners.
Why Choose JAM Roofing?
Unlike other roofing contractors, we are wholeheartedly committed to customer satisfaction. We have built a reputation over the last 20 years as a roofing contractor that never compromises on materials, methods, or customer service. Our commitment to excellence is proven by our reputation among our local community and the backing of leading manufacturers.
Complimentary Proposal Available
From the moment you reach out to us to the finished product, we will work closely with you to guarantee your satisfaction. We provide free proposals on any roofing, gutter, insulation, skylight, or window services. Get started by contacting JAM Roofing by calling (541) 773-7663 or using our simple online request form.