A Certified Commercial Roofing Contractor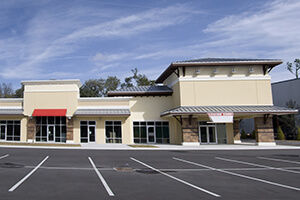 Just as you depend on your employees, business equipment and your own leadership abilities to keep your business up and running, you also depend on your roof to protect your business. While you take care of everything else, JAM Roofing is a roofing contractor in Medford, OR, and the surrounding area who specializes in taking superior care of commercial roofs. One thing to bear in mind with the roofs on commercial properties is that they aren't made the same as residential roofs, which means they need the attention of an experienced commercial roofing contractor, which is exactly what you have with JAM Roofing.
We Bring Out the Best in Your Roof
Getting the most out of your roof is all about being proactive and working with well-trained and experienced roofing experts. Even if you don't currently have a need for a roofing contractor, we recommend working with one to develop a maintenance schedule for your roof. Some of the advantages of regular roof maintenance include:
Protecting the investment you made in your business
Bringing out the best in your roofs appearance and capabilities
Avoiding unnecessary problems, repairs and costs
Saving money
Reducing the health risks associated with mold, mildew and other issues common with compromised roofs
Ensuring your property insurance policy remains valid
Has it been awhile since your commercial roof was inspected and serviced? We'd love to come out and take a look at it to make sure everything is performing as it should.
From Re-Roofing to Brand New Construction, We've Got It All Handled
For those times when your roof needs more than maintenance, the technicians of JAM Roofing are well-experienced in re-roofing and putting down a brand new roof on your business property. With both, we work with you to determine the best materials, products and style in order that you're fully satisfied with the results.
Let's Get Down to Business
Call JAM Roofing today at (541) 773-7663. You can also submit a Contact Form if you wish.