Trusted Roof Repair From an Equally Trusted Roofing Company
Your roof has sprung a leak, or maybe you've noticed some shingles missing. No matter what the issue might be, JAM Roofing is here to the rescue. We serviceMedford, OR and the local area specializing in trustworthy roof repair done right. Even better is the fact that we're familiar with making repairs to both commercial and residential properties. So give us a call to restore your roof to its former, fully-protective glory.
The Importance of Reputable Roof Repairs
When it comes to your roof, it's in your best interests to have problems and fixes taken care of as soon as possible, no matter how minor they might be. The reason for that is those problems could be a symptom of something more serious going on with your roof or the rest of your property. By waiting, you risk having the issue worsening, which usually correlates to the problem growing more expensive. Additional reasons to let us take care of your roof repairs ASAP include: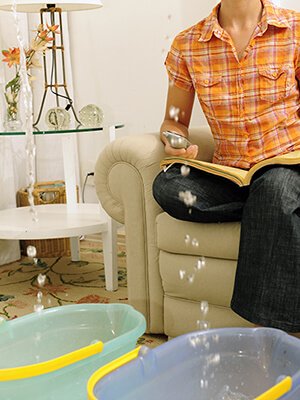 Preserving the life expectancy of your roof
Avoiding future issues stemming from an unresolved repair
Maintaining your current business property or homeowners insurance policy
Making sure your roof always looks its best, which could be essential if you're a business owner
Besides roof repairs, we also take care of roof inspections and roof maintenance. Both are great ways to avoid minor and major issues with your roof. There's also the fact that proper maintenance and inspections can greatly extend the overall life expectancy of your roof, which goes a long way in saving you money.
Roof Repairs Done Right
When your roof does need repairs, it's best that they're handled by a knowledgeable company, which is exactly what you get with JAM Roofing. Besides our near-30 years of professional experience, we're also the recipient of the 2015 GAF Triple Excellence Award. We've done everything possible to strengthen our professional reputation in the area as well as the industry. Let us know if you'd like to learn more about our certifications.
Give us a Call
Whenever you need roof repairs, call (541) 773-7663. You can also contact us through an online form.