Roof leaks aren't the type of issue you want to ignore for a long time. In fact, they should be at the top of your list of priorities once you notice the signs. Neglecting minor cracks or tears on the system's surface can cause you more problems in the long run. JAM Roofing, the premier roofing contractor, discusses the risks of not attending to roofing concerns immediately.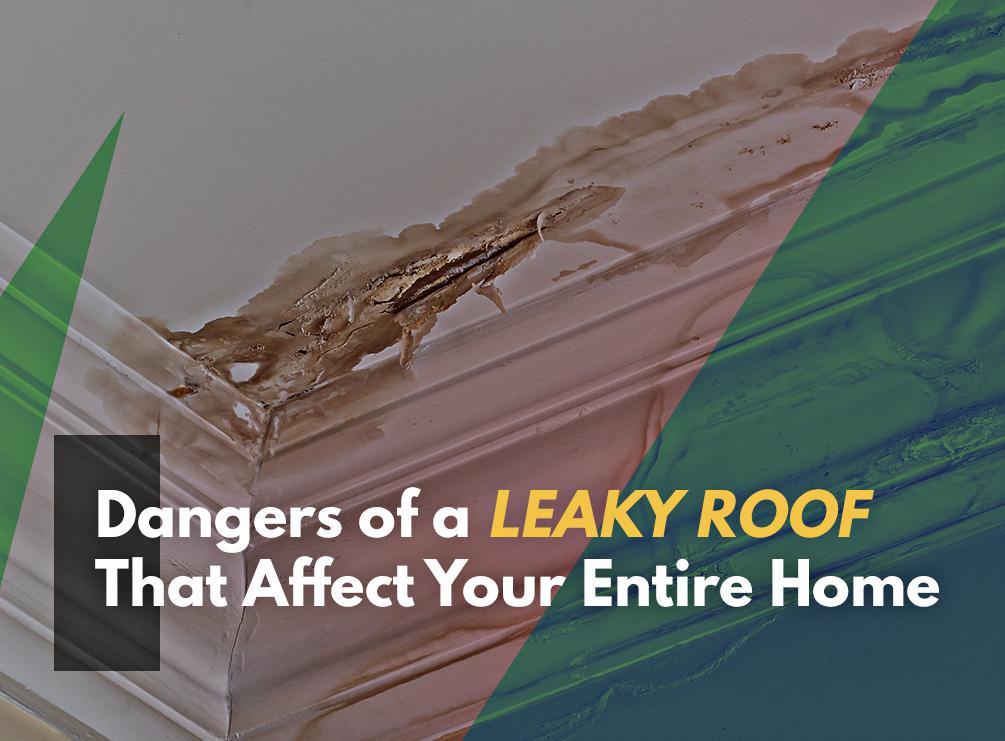 Attic and Ceiling Damage
Since your roof is close to your attic and ceiling, these areas are prone to damage when the system is leaky. Water intrusion can cause the paint in these spots to darken, bubble or even expand. It can also reach ceiling-mounted fans, lights and other items.
Structural Integrity Issues
Water has a way of seeping through even the tiniest holes. Leaks often result in the decay of wood components, such as your rafters, ceiling and wall framing. The damage may not be noticeable, but it contributes to the deterioration of your home's foundation. Ask your local roofing contractor to fix any crack to maintain the soundness of the structure.
Interior Mold Growth
This issue is a long-term effect of leaks. The primary problem for homeowners here is when mold and mildew enter their HVAC systems. Mold and mildew can spread throughout your home and settle in the furniture, carpets and even clothing. People constantly exposed to mold may experience nasal issues and allergic reactions.
JAM Roofing, the trusted roofing company, provides exceptional exterior services to meet your needs. We'll take care of your roof repair or replacement project to prevent the dangers of water damage. Our team will conduct a thorough inspection and assess the system's condition. We'll then present you our findings and suggest the most effective solution. Call us at (541) 644-8111 to learn more about our products. We serve different areas in Oregon, including Medford and Grants Pass, OR.