During the warmer months, one of the leading problems that residential roof installation and repair experts have to deal with is poor attic ventilation. A poorly ventilated attic cannot contain the two main sources of indoor discomfort: heat and moisture. It can also lead to several serious problems that can shorten the service life of the roof. In this post, professional roofing contractor JAM Roofing lists five of them below.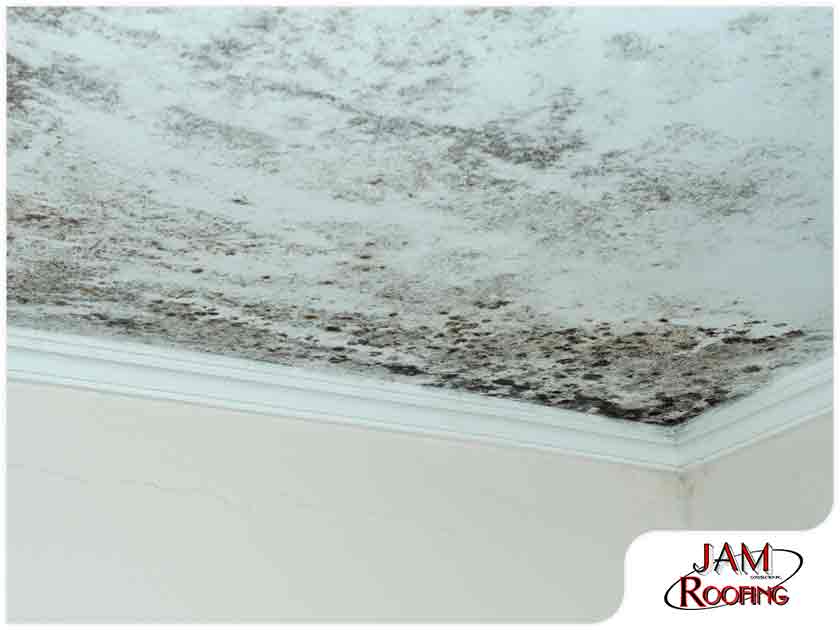 Sagging or Spongy Decking. Excess moisture from the attic can end up seeping into the roof decking. It'll dissolve the adhesives that hold the roofing components together, causing the roof to warp, sag and potentially collapse. Once a roof has started to sag, it'll only get worse and more expensive to fix.
Ice Dams. An ice dam forms when the snow is melted by warm air trapped in the attic, causing it to back up and leak into your home, ruining the ceiling and interior walls. If you see ice dams forming on the roof during the winter season, it's time to call for a roof maintenance service.
Mold and Mildew. The warm and humid environment in an improperly ventilated attic is the ideal environment for mildew and mold growth. This can damage items in your attic so you should prevent their growth by installing sufficient ventilation in the attic and calling a roofing company to have them inspected.
Shortened Roof Life. The extra heat and moisture buildup in the attic can damage the roof decking and shorten the lifespan of the roofing shingles and underlayment. It can be noted that signs of a shortened roof lifespan include cracked shingles and premature granule loss.
Rust. Moisture prompts rust to take shape and form on structural metal, like nails and fasteners. Over time, rust can chew off bits of nails, causing venting or plumbing straps to fail.
You should examine your roof along with the ventilation system every few years. You can obtain the help of roofing companies to resolve any problem related to vents and roofs. Performing a proper check on the roofs can lead to a long-lasting, well insulated, and healthy home for you and your family.
When it comes to exterior upgrades and repairs, the right experience makes all the difference in the world. You'll be pleased to know that JAM Roofing has nearly 30 years of experience. Some of our roofing specialties include roofing inspections, re-roofing, roofing repairs and roofing construction.
When you trust JAM Roofing to take care of your roofing needs, you can have peace of mind. Call today at (541) 256-3703 or fill out our contact form to request a free estimate of our services. We serve clients in Oregon, including Medford and Grants Pass, OR.