Almost everyone knows that when it comes to roof maintenance, commercial roofs are more difficult to care for compared to residential roofing systems. This is due to their sheer size and lack of a slope. Apart from that, sometimes it can also be difficult to determine if your commercial roof sustained any damage. With that in mind, it's vital that you know the signs of commercial roof damage.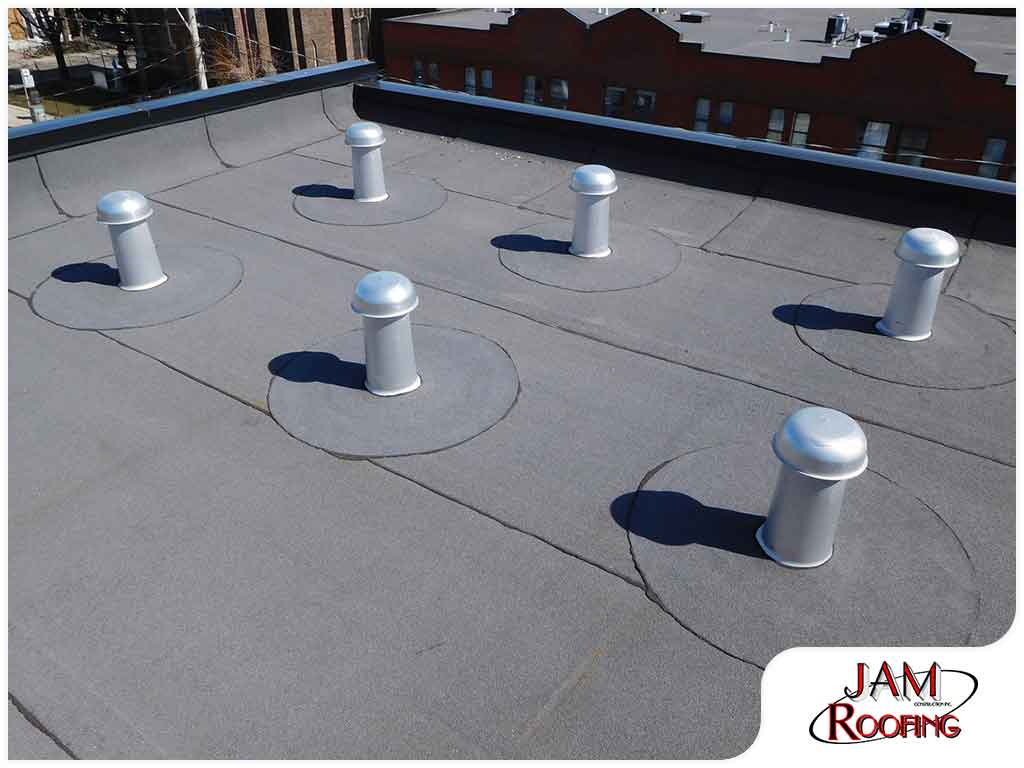 1. Roof Membrane – If you're looking for signs that your commercial roof is damaged, check the membranes. By having a roofing contractor inspect membranes, you can check for signs of uplift from the strong winds, which can cause further damage to your commercial roof. Should you see signs of uplift, have a professional conduct the necessary repairs as soon as possible.
2. Mold/Bugs – Mold and bugs are another tell tale sign that shows your commercial roof sustained some damage. This is because mold and bug infestation are signs that your roof has punctures that allow water and pest to enter and cause damage to the roof's overall structure. To rectify this, call a mold remediation expert or a pest exterminator immediately before they cause further problems.
3. Water Stains – If you aren't certain about climbing your roofing system and conducting the inspection by yourself, look to your interiors for any signs that your commercial roof may be damaged. If you see any water stains on the ceiling, it's likely you have an active roof leak. Oftentimes, this can either be caused by storm damage or aging roofing materials so make sure to have a professional inspect your roof to be certain. Have the roof repaired if necessary as well to prevent further issues.
4. Visible Leaks During Rainy Weather – Does your ceiling leak every time it rains? If so, this is a clear sign that your commercial roof may have sustained heavy damage at some and as such, must be repaired immediately.
Make your search for an expert roofing company easier by turning to JAM Roofing. When it comes to residential and commercial roofing, we are the area's leading service provider and we won't let you down! Give us a call at (541) 773-7663 or fill out our contact form to get a FREE quote. We serve homeowners in Grants Pass, Medford and other nearby areas in the state of Oregon.