Whether you need a simple roof repair or a total replacement, it's important to hire a reliable contractor for the job. Choosing the right one for your needs, however, may seem daunting. While it's tempting to go with the lowest bid, you may end up with inferior service. This is why you need to weigh your options.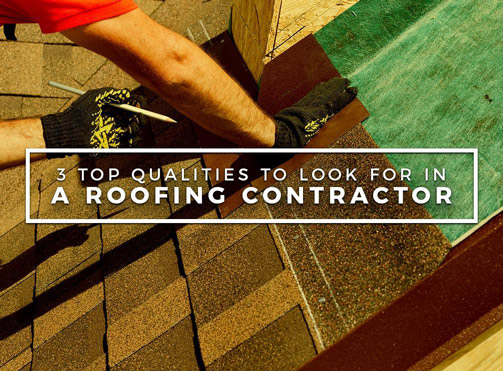 JAM Roofing, the premier roofing company in the area, shares some qualities you need to look for:
Licensed And Insured
Regardless of your project's size, it's crucial to work with a fully licensed contractor. This credential is an indicator of their expertise and dedication to the roofing industry. This assures you they adhere to state and industry standards in delivering their services. In addition, it's important that your contractor carries liability and worker's compensation insurance. This will protect you from liabilities in the event of roofing accidents.
Proven Reputation
Even if a roofing contractor has a strong background, customer satisfaction remains the real measure of their professionalism. Get their referrals and contact at least three from the list. This will give you an idea on how they have dealt with past issues.
Factory-Certified
Before contractors earn certifications, they must first comply with stringent standards, such as having a vast industry experience and maintaining a good community standing. They also need to undergo special training to stay abreast of the latest roofing technologies. Working with them can give you peace of mind that they will deliver excellent workmanship for your project. They can also give you access to exclusive warranties, which adds an extra layer of protection for your investment.
At JAM Roofing, we take pride in having all the necessary credentials. In fact, we are among the top 3% roofers in the country who carry the GAF Master Elite™ certification, which means we have the proper knowledge, skills, and resources to finish your project smoothly and efficiently.
Hiring the right roofing contractor will help achieve reliable protection and comfort for your home throughout the years. At JAM Roofing, we've got you covered. Call us today at (541) 644-8111 for more information about our products and services. We serve various areas in Oregon, including Medford and Grants Pass, OR.